August 28th, Fuji Heavy Industries is responsible for the management of its subsidiary motorsport - an international technology company Subaru STI * SUBARU BRZ GT300 expedition to Japan SUPER GT race sixth year, and the first title of the season in the GT300 class.
In this Japanese SUPER GT race, SUBARU BRZ GT300 at that level qualifier for all 29 participating vehicles in the fourth grades in the final. In the final day of a sudden attack of a heavy rain so that the whole game has become a crazy race, but still SUBARU BRZ GT300 with steady play to finish the course, and harvested their first victory of the season. STI team head coach Eiji Tatsumi said: This game is basically according to plan smooth finish, while shortening the time to replace the tire tactics is also quite effective. At the same time, the team technicians and drivers have also performed well.
SUPER GT Championship officially founded in 2005, has become one of Japan's most popular racing sport. Since 2009, STI and R & D SPORT together with Legacy B4 GT300 participate in SUPER GT Championship 2013 season started with the production model SUBARU BRZ modified SUBARU BRZ GT300 war. This car has a front engine, rear drive force distribution, give full play to boxer engine (SUBARU BOXER) low center of gravity, compact advantages, to achieve high driving performance and perfect appearance of unity, from participating in March of that year the first battle since it get the support of many fans.
* SUBARU TECNICA INTERNATIONAL.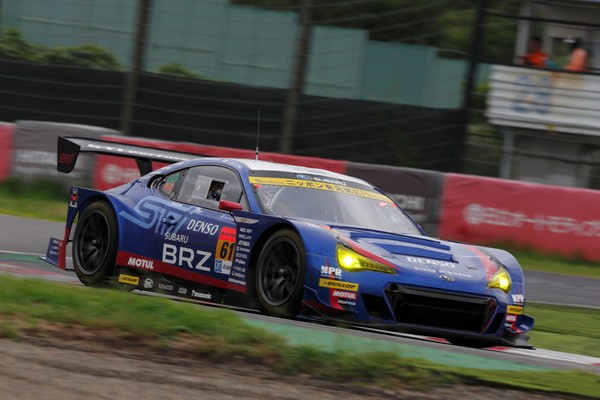 Tweet