[car03 new car] With the Peugeot 4008 models official figure released in stages, the Peugeot group in China, serving this new compact SUV has gradually become the focus of attention of consumers. According to an existing message, Chengdu Motor Show 4008 will be the world premiere of the opening of the September 2, and officially go on sale in early November. Dongfeng Peugeot 4008 given cash position slightly higher than 3008, the two will campaign together with the level of the joint venture's competitive compact SUV market, and with the small SUV 2008 constitute a new SUV product matrix. So the question is, this 4008 and 4008 have been importing what origin? The PSA on behalf of the Group of the latest design concepts of the new SUV What other highlights? It can be found in the mature joint of the compact SUV market a new glimmer of opportunity? We will answer your questions above problems by this detailed analysis.
●Dongfeng Peugeot 4008-- hero also ask the source
4008 has no connection with the import
『Once imported Chinese market and the old Peugeot 4008』
  Of the PSA group should know a little about the friends, imports had domestic sales of 4008 models in March 2012 world premiere at the Geneva Motor Show, and the introduction of domestic in April of that year. The car is the PSA Group and Mitsubishi Motors R & D products, and Jin Hyun Mitsubishi ASX, Citroen C4 Aircross common platform. In addition to an import 4008 and other family products vary outside of the front face, or whether the body silhouette and rear styling are very similar to the Mitsubishi ASX Jin Hyun, and manufactured by the Japanese Mitsubishi OEM. 4008 all models equipped with 2.0L naturally aspirated engine, matching CVT gearbox, and are equipped with four-wheel drive system in due course.
Regrettably, the cooperation between PSA and Mitsubishi did not last too long time. Taking into account the investment income and duration, PSA chose to lift cooperation with Mitsubishi, the two sides to develop cooperation in many fields of technology secrets had to be terminated. At the same time, this also means that imported 4008 cars reached the end of the product life cycle, have been part of historical memory.
And the new 3008 Overseas fraternal twins
『A new generation of Peugeot 3008 (import)』
  Since talking about the 4008 imports, another had to mention this year's model is the world premiere in May 3008 the new generation of Peugeot models. Dongfeng Peugeot 4008 and 3008 are based on the new Overseas PSA Group's platform to create new EMP2, exterior and interior are using a new family design language, both associated with blood undeniable. In addition, Dongfeng Peugeot 4008 pairs wheelbase has been lengthened process, and for the domestic consumer habits of car upgrades (4008 models we will interpret specific information detailed below) in the configuration.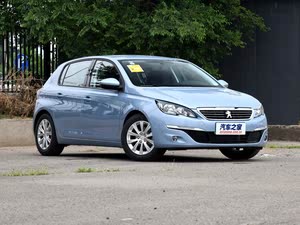 『Overseas 308; Dongfeng Peugeot 308S』
  By observing car03 User comments we found that some consumers do not fully agree with Peugeot models overseas into the country to change the name of the practice. However, given the Dongfeng Peugeot previous product strategy, renamed or after the introduction of the Chinese market developed specifically for the 4008 model is not a head, for example, after a new 308 Overseas Domestic renamed 308S; Dongfeng Peugeot 408 is based entirely on the Chinese market development worldwide strategic models, from the sales point of view, Dongfeng Peugeot 408 in cash sequences can be counted even sold one to play (this year from January to July the average monthly sales of 6865 units). Thus, "specifically for Chinese consumers to create" In the current domestic automobile market trend kind of demonized, if this has not been such a reason to question the 4008 advent of the new car, the editors think is quite untenable.
Why domestic and overseas edition 4008 new 3008 take a different naming
So, Dongfeng Peugeot 4008 overseas edition models use different naming it exactly for what reason? Dongfeng Peugeot models by naming system, after 2008,3008 course of 4008, however, are not so simple.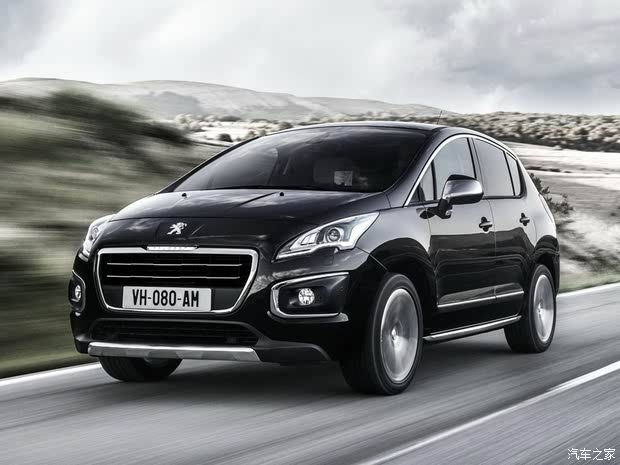 『Generation Peugeot 3008 (import)』
  First, the previous generation Overseas Overseas 3008 as the previous generation 308 derivative models released in 2009, 2016 has gone through seven years, the introduction of new-generation models reasonable. The same generation Chinese-made 3008 through 2013 after the transformation of the formal market, has just completed mid-term facelift, the appearance into a new family of design elements inherent replaced with a new powertrain and added ADAS intelligent driver assistance systems, positive remain competitive slightly improved momentum from the normal models of the product life cycle, it is not at the right time and updating. Differences in the product life cycle, Dongfeng Peugeot will determine the 3008 introduction of a new generation of Overseas Chinese, and certainly not in the sale of products made in China 3008 sequence overlap.
『Dongfeng Peugeot 3008 cash』
  Secondly, from the platform to the power, from design to technology, Dongfeng Peugeot 4008 (Overseas Version New 3008) are based on the new look show, new design language is 4008 and domestic-made 3008 there are some differences on the target consumer groups Therefore Dongfeng Peugeot generations used sales strategy in the compact SUV products which provide different styles of products to consumers.
Again, Dongfeng Peugeot has said that since the beginning of 3008 developed a new generation of Overseas Dongfeng Peugeot will get involved, seek common localization of the feasibility of this new product; while PSA Group for the importance of the Chinese market, but also to respect the Dongfeng Peugeot independence of its products. Dongfeng Peugeot 4008 and therefore more inclined to Chinese consumers on product development, and less irrational component analysis system design, more in line with China's national conditions and more design ideas, such as long-wheelbase brings a large space, high-quality interior materials bring comfort and so on.
Peugeot adjust product distribution efforts return to the mainstream market
『Dongfeng Peugeot future SUV lineup』
  As the SUV market, the most competitive level - a joint venture compact SUV market has been the major manufacturers contested. Volkswagen Tiguan, Nissan X-Trail, the Honda CR-V and other compact SUV in the market, which has fought for many years, but the Peugeot in the domestic SUV product line, which has been the lack of a capable these mainstream product competition models, had sales of imports of 4008 because the size reasons did not make it in this market, then the domestic 3008 due to location and size of the reasons will only QASHQAI and other entry-level compact SUV were game.
Peugeot aware of this, 3008 will be the introduction of new overseas domestic renamed Dongfeng Peugeot 4008, so that Dongfeng Peugeot's SUV lineup further improved, and hope that this level of mainstream products in a showdown. Dongfeng Peugeot 2008,3008,4008 three models to achieve coverage of mainstream small SUV, a compact SUV and an entry-level compact SUV three major market segments in the future even in the face of individual midsize SUV slightly larger compact SUV when competitors, Peugeot also has a considerable strength of the players buckled.
After the launch of the Dongfeng Peugeot understand the mentality of this new model, we might take a look at Dongfeng Peugeot in 4008 who devoted what effort.
2 Peugeot 4008 Vehicle Features
● Dongfeng Peugeot 4008 is unique
For the 4008 construction of a new plant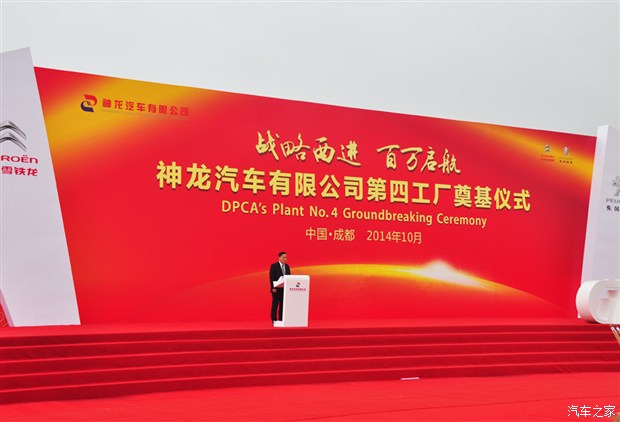 Since this can not help but suspect a subhead "title party", but the editor want to emphasize that, Dongfeng Peugeot Citroen Automobile fourth factory is really a brand new plant, Dongfeng Peugeot 4008 is indeed the plant's first production car off the assembly line, the new car will be officially off the assembly line ceremony held on September 7, 2016 NEW factory assembly shop. The plant planning capacity 300,000 / year, the future production of Dongfeng Citroen, Dongfeng Peugeot and Dongfeng brand of high-end SUV, MPV and other utility vehicles based.
DPCA fourth plant equipment and technology is the PSA Group's investment in the construction of China's leading factory among the most, with a new EMP2 modular production platform, the factory press shop, body shop and so be able to achieve 100% automation rate. Which contain information relating to us that the representatives of the advanced equipment and high production efficiency, energy supply for the future production and other new 4008 models provide a guarantee.
To wear gorgeous clothes 4008
  4008 chat over the cradle, we together take a look at the car's design exactly what is unique. According to Dongfeng Peugeot official statement, made 4008 (Overseas Version New 3008) is a landmark design:
  Compared to the mid-term facelift after domestic 3008,4008 dot matrix grille added more details of the design, with the center of the net surface of the Peugeot lion LOGO, so the new car front face looks more refined. Lions eye headlamps unique shape, is said to mimic the appearance of cats lacrimal gland, it sounds have to admire French brain holes, industrial design and integration of bionics seemingly not illegal.
  Floating visual effect of black diamond roof Peugeot is not first, but the waist design wing side plate body before and after the roof of the car body side skirts decorated with chrome trim, with a uniquely shaped five-spoke wheels, so you see even the designer side moldings Peugeot 4008 also give you the flowers to play out.
  To tail, lion claw taillight and headlight group design echoes this design on the new Peugeot 308 can be seen at first glance looks weird, but after seeing the great artistic sense.
『Dongfeng Peugeot 4008 spy』
  In addition, we need to understand the above Dongfeng Peugeot 4008 Seiko secret agents were not designed to favor all models, the exposure from the previous spy photos can be seen, with a low version of the model group in the headlights, front air grille, roof and other aspects of aircraft will be simplified.
Special lengthened wheelbase of 4008
In addition to the design, the greatest significance of the Dongfeng Peugeot 4008 appear instead we have not mentioned, and that is specifically for the Chinese market and wheelbase lengthened considerably. You can visually see from the table, although 4008 Dongfeng Peugeot body length in the compact SUV which is not eye-catching, but the wheelbase 2730mm close five other mid-sized SUV Keangkewei, may be the next generation of the Tiguan in the short term data can spike wheelbase 4008. Thus, the difference in wheelbase, and further will be made in 3008 and 4008 on the positioning of the distinction.
4008 is a classic design with the future integration of new interior style
  Into the car, Dongfeng Peugeot Peugeot 4008 uses the second generation of "i-Cockpit" style interior, center console the driver's side bias scorpion shape. Peugeot driver is equipped with a raised bed design 12.3-inch full LCD instrumentation, aimed at driving the vehicle when the line of sight can be more easily maintained in the road directly in front of this alternative design tricks major manufacturers have actively try new technology and equipment - -HUD (Head Up display, HUD), which one is better require users to use their own experience. In addition, the large size of the full LCD instrument with five display mode, since not yet see the real car, so it's cool to wait until two days after the Chengdu Motor Show with experience.
  Focused its attention on the details can be found in the center console, 4008 in the control physical buttons with a double structure, the upper layer of black silver and white button shape somewhat like piano keys; if not carefully observed the lower keys can easily be ignored, in fact, it is mimics the old-fashioned tape recorder button design.
In summary, the Peugeot car designer for interior design ideas is to allow users to feel the classic intertwined with the future ride experience. In addition, domestic 4008 compared with the overseas edition new 3008, 4008 interior materials of choice will be more comfortable and luxurious, equipped with NAPA leather-trimmed seats, center console integrated use of wood, fabric and other materials, and into the slush molding process, slightly different depending on the model configuration levels.
For the 4008 armed more technological sense of ADAS intelligent driver assistance systems
  For the time being no detailed configuration information, we can only chat with shallow mounting ADAS intelligent driver assistance systems on 4008. ADAS system in 3008 also reflected the new, including forward collision warning, panoramic images, lane departure and blind spot monitoring four functions, this version of the ADAS system can only be regarded as the user experience version. Turn models 4008, Peugeot has installed the full version of ADAS systems, including advanced emergency braking system, blind spot monitoring, adaptive cruise control, speed limit alerts, lane keeping, automatic parking, the driver's attention to keep reminding, reversing 360 video and other big-wave safe driving support functions. However, these good things will not be the whole system comes standard with it? Edit the probability that the little Peugeot most likely approach is to add ADAS functions depending on model configuration level ladder.
4008 was added to the powertrain 1.6THP and 1.8THP
  According to the master stage more reliable information, Dongfeng Peugeot 4008 will offer 1.6THP and 1.8THP two power systems, the former maximum power of 167 horsepower (123kW), peak torque of 245 Nm; the latter exclusively for the Chinese market , maximum power of 204 horsepower and peak torque of 280 Nm. Transmission system, the two engines are likely to match the six-speed manual gearbox.
Although from the appearance, completely out of cash 4008 3008 domestic similar crossover style, more like an innocent SUV, but, unfortunately, still not equipped with four-wheel drive system in the 4008 large-sized body. Not surprisingly, then, the suspension system 4008 are likely to still be in front McPherson independent suspension, non-independent torsion beam rear suspension form. However, perhaps it is this type of technology is mature French chassis structure too confident, I do not want to rush to replace or improve, resulting in four-wheel drive system has been working with Peugeot missed. The only appeared in 4008 on the last paragraph that imports timely four-wheel drive system, but also from the hands of Mitsubishi.
『Peugeot accommodate more traffic system(Grip Control)』
  In this regard, PSA Group also has its own considerations, are located in the city's own SUV SUV, off-road users to drive their probability is not large, so the four-wheel drive system is by no means necessary Peugeot SUV configuration, Moreover, there is more traffic adaptive system ( Grip Control) blessing, more than enough to meet the general bad way.
Of course, PSA ignores the Chinese consumers purchase mentality: I am buying a four-wheel drive SUV is one thing, but your system must have a car, there is not, this situation is listed on the Guangzhou Automobile Fick Jeep Freedom Man there are fully reflected early. For Chinese consumers, a four-wheel drive SUV there is a problem between 0 and 100, in this regard, the Peugeot 4008 is just a precursor of the layout will not be able to get part of the users.
Listed from Dongfeng Peugeot 4008 just around the corner, this new SUV can be said to be loaded with Dongfeng Peugeot sincerity for domestic consumers, then it really will be the highest grossing Dongfeng Peugeot models do? Joint venture in the highly competitive compact SUV market, 4008 was a dark horse capable of No? We then look down.
3 Dongfeng Peugeot 4008 Competitiveness
● Dongfeng Peugeot 4008 Competitiveness analysis
If the original 3008 due to the relatively small in size, mainly with QASHQAI and other entry-level compact SUV compete, Dongfeng Peugeot 4008 model size to give its tickets with the Tiguan Escape, Trail, CR-V and other popular models of competition, However, these models in terms of brand strength both in terms of time to market or 4008 are far more advantageous, had accumulated a large number of old owners and potential user groups. 4008 Want a share of market segments can not blindly attack, a sweep, you must give yourself set a clear competitor, another way to identify the competitive advantages of their own.
『Volkswagen Tiguan; Ford Escape』
『Honda CR-V; Nissan X-Trail』
  By querying 2016 1--7 January sales can be seen that the Tiguan overall sales of about 126,000 units, the average monthly sales of close to 10 008 thousand units, and will usher in new generation extended model, this is about God car sales zoom trick obvious 4008 is not the opponent you want challenges. Total sales Trail and CR-V two Japanese SUV at 100,000 on stage, the average monthly 10 003 thousand units more than the current Dongfeng Peugeot's best-selling 408 average monthly sales nor to 7,000 units; and Japanese models low fuel consumption the impression has been deeply rooted, and fuel consumption is not the main push of the characteristics of the Peugeot brand, 4008 to compete with the same is not a wise choice.
After using the process of elimination, the total sales of 60,000 units, the average monthly sales of more than eight thousand units Maverick it is very amiable of. Escape in the compact SUV market is also a fervent, and will soon launch the mid-facelift models, and 4008 seem evenly matched, locking Escape 4008 competition as the main target certain feasible. Let us look at a comprehensive comparison of the two models to their strengths.
First Round: body size comparable
  Dongfeng Peugeot 4008 compared with cash Changan Ford Escape comparable body size, even if the Escape is about to usher facelift, but according to the general rule of product models, facelift after Maverick does not happen significant changes in body size . Thanks wheelbase, from the data point of view, the advantages of the larger Peugeot 4008 in this round, but the final ride performance also need practical experience.
Second Round: Designs eyes of the beholder
『The new Ford Escape』
『Dongfeng Peugeot 4008』
  Designs are often the first element to attract consumers, but the design quality is not objective and rational criteria. 4008 will be made simultaneously with the new Escape before, I believe that most consumers can identify is that 4008 personalized fashion design bias, the new Escape design bias mature.
  Although the appearance of the new Escape also newcomers to the new look, but the Maverick family has been on the front face of the sharp boundary, Mondeo and other vehicle models applications, interior design is basically a continuation of the current model, it does not give people the new Escape renewed freshness. From 4008 to the interior and exterior of the Peugeot family represents the latest design concepts, on the new Escape is indeed less than 4008.
Third Round: configurations tend to create a sense of technology, 4008 more future
『Ford SYNC & reg; 3-car Internet system』
  Configuration, 4008 ace that is equipped to enhance driving safety ADAS intelligent driver assistance systems, previously we have been described; while the new wing tiger ace in that it will be powered by Ford's new SYNC & reg; 3 vehicle interconnected system (want to know this actual experience the feeling of a friend, please click on the system). For Maverick's SYNC & reg; 3-car Internet system, made 4008 Peugeot Mirror Screen will use the system to contend with. It is reported, Mirror Screen system to achieve a similar car with apple Carplay Internet capabilities, but in practice you also need to feel the future owners of personal experience.
In addition, 4008 is also expected to feature the car fragrance system (including the origin of the French perfume), France FOCAL brand sound system, massage chairs, electronic lever, mobile phones and other wireless charging lifting force grid configuration, in the car luxury and science and technology on creating a sense can be considered bonus items.
Fourth Round: The new Escape layout more powerful force, and to provide four-wheel type Escape from the cash owner reputation feedback we learned that the Escape in power performance has been recognized by most owners, and fuel consumption also did not like the legendary American car as prohibitive. Data from the book point of view, the new Escape's performance is to force more than 4008, showing nearly overwhelm trend. So you want to buy more powerful models, consumers may hesitate to choose the Maverick, and want to save fuel consumers will look a little tangled between Maverick and 4008. Here, again, edit the query specific sales Maverick two displacement models, the ratio of 1.5T and 2.0T vehicle sales of about 5 to 1, in favor of large displacement model number of consumers is not dominant, which 4008 give a competitive opportunity.
In addition to disadvantages of dynamic data, there is a flawed 4008 also mentioned earlier - not available with four-wheel drive models. This may be for some consumers choose 0 and 100 points between. Have to say, French cars is quite headstrong.
Comprehensive view of the above, we can see that Dongfeng Peugeot 4008 for consumer groups will be different kind of desire, pay more attention to science and technology, youth are willing to explore new things, and Escape owners are more pragmatic, there are certain requirements for power young people, these two groups appear to have some differences, but there will be overlapping areas, so the competition faced by 4008 is bound to be a "hard nut to crack."
● Dongfeng Peugeot 4008 pricing strategy is key
The new Maverick will be officially listed on September 8, Dongfeng Peugeot 4008 time to market will be a little later (expected in November), such arrangements Dongfeng Peugeot buffer time for two months to think and observe. In the compact SUV market, the impact of slight price differences on sales can be described as very significant, for example, X-Trail, CR-V, Tucson and other Japanese and Korean models on a Ford Escape in price more close to the people, reflected in the sales figures significantly advantage. Dongfeng Peugeot 4008 future if we can learn from Trail, CR-V pricing strategies, perhaps Maverick can form a greater threat, but also more likely to gain a firm foothold in the compact SUV market.
● Full summary
  Dongfeng Peugeot 308S models introduced on the original sink like a stone after finally began to seriously consider the real needs of domestic consumers. A car's exterior design is important, however, this matter of soft power does not bring a stable and reliable return on sales of car prices, while sales of high-value color difference models too numerous to mention; therefore, this time from a new Peugeot 4008 Exterior begin, to give consumers a reason to forget to look over, and then from the inside compaction, and have forced a comfortable driving experience grid, and finally did not forget to add some finishing touch in the young consumer groups in comparison lovable technology configuration, this efforts to return to the mainstream kind of pragmatism Peugeot people have been marginalized in the legal systems of the brand with a little goodwill.
However, Peugeot wants to become a true consumer market in China the mainstream brands, to pick up the old age 206,308 Dongfeng Peugeot broad and solid mass base, it needs at least one to two burst models to rapidly expand market share, enhance the Peugeot brand in the domestic component of the minds of consumers. As mentioned in the BMW think of power, referring to Mercedes-Benz think comfort, you mentioned fuel-efficient Japanese cars would have thought, referring to Korean cars will think of high-profile, and even some Chinese brands have their own characteristics representative of adjectives, however, mention Peugeot when it does so less characteristic label recognized by one kind of the general public. Within the next 14 months, Dongfeng Peugeot will launch 6 new models, new product layout can attach a topic for the Peugeot label, we are looking forward to.
Tweet