November 1, Guangzhou Toyota announced the new Levin models officially listed, the new car will launch Levin Turbo (1.2T) and Levin1.8L series a total of 7 models, the price range of 10.98-15.08 million. In addition to replacing the original 1.6L engine with 1.2T engine, the new Levin has also been slightly upgraded for the appearance, including increased daytime running lights.
广汽丰田新款雷凌 指导售价
车型
售价(万元)
1.2T E 手动新锐版

10.98

1.2T E CVT新锐版

11.98

1.2T G 手动精英版

11.68

1.2T G CVT精英版

12.68

1.2T V CVT豪华版

13.38

1.8L GS CVT精英版

14.18

1.8L GS-L CVT领先版

15.08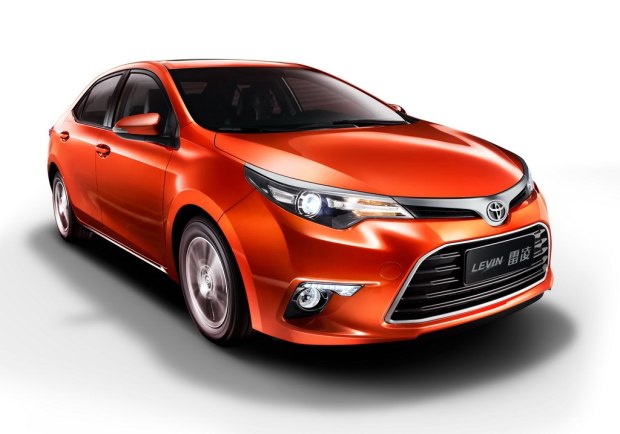 Appearance, 1.2T V CVT Deluxe Edition compared to other models to add a new LED daytime running lights, piano black trapezoidal large mouth grille, even more dynamic. Rear part of the new car to maintain the basic design of cash models, only by increasing the "D-4T" tail logo shows that its turbo model identity.
Interior, the new Levin basically maintained the cash model of the overall design, including 1.2TV CVT Deluxe Edition compared to the ordinary version of the increase in exclusive red suture and LEVIN logo with Ralink Turbo exclusive sports seats, exclusive black and red Ring window trim, while high-equipped models also upgraded the console 8-inch screen.
In addition, the new Rally standard TOYOTA SMART STOP engine intelligent start and stop system; the same time, the Department of import vehicle stability control system (VSC), traction control system (TRC) and uphill start auxiliary control system (HAC) active security suite.
Power, Levin 1.2T and Corolla 1.2T models to keep in line. The new car is equipped with a code-named 9NR-FTS 1.2L turbocharged engine, the maximum power of 116 hp, peak torque of 185 Nm. In addition, the new models are still available 1.8L models optional. The transmission system is matched with a 6-speed manual or CVT stepless transmission.
Tweet